It's all about transformation for Michael Beasley. According to the Star Tribune, Timberwolves forward Michael Beasley has taken up ballet to transform his body and hired a public relations agency to improve his image.
"I want everyone to know that I'm not this monster that they perceive. I'm a really nice guy."
To prove that point, Beasley organized an 'All-Star Classic' exhibition game that was played Friday night at Osseo High School. Of the lockout, Beasley says:
"I feel like with the lockout, the main people being hurt are the fans. They're the ones suffering the most. I just felt it was right to put on a game for my hometown fans."
After a few injuries last season, Beasley has incorporated elements of yoga, karate and ballet into summer workouts to make his body stronger, more limber and help ensure a long, productive career.
"I don't really dance. I do it for the stretching."
I think this is awesome. And no, not just because I am a former ballerina, but ballet (and yoga) is a great way to gain flexibility, agility and to increase awareness of your body. In fact, many football and basketball players incorporate ballet training into their regimen.
I just hope we don't see more of this though it was entertaining: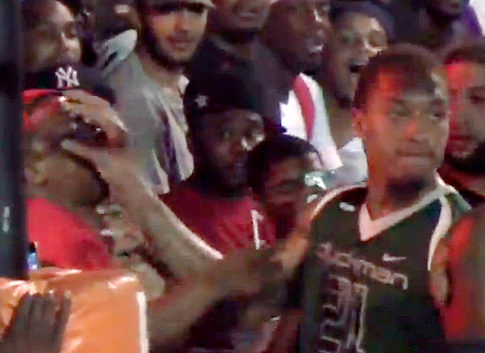 Via SLAMonline